Broken Smartphone, Tablet or Computer?
We Can Fix That
Quick and Easy
Repairs that won't disrupt your life
We Fix
All Devices

, All Problems

Get your device repaired in just three easy steps
Our Advantages
We can Solve your Hardware and Software Problems
90 Day Warranty on All Repairs
We stand behind repairs with a complete 90 day warranty.
Premium Grade Parts
We only use premium grade parts to repair your devices which are sourced from manufacturers who provide the highest qality available on the market.
Over 10,000 Devices Repaired
Rest easy knowing that our technicians are fully certified and have repaired thousands of devices before yours!
Low Price Guarantee
Getting your device repaired shouldn't break the bank. Our low price guarantee ensures that we always offer the best price to our customers.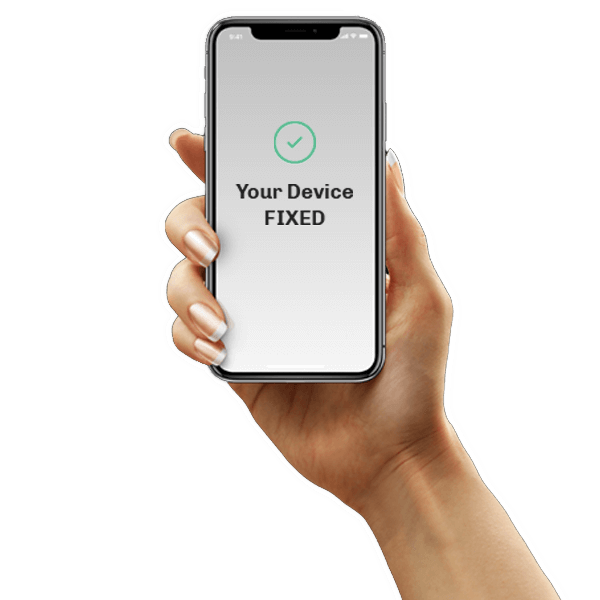 Some Frequently
Asked Questions
We can Solve your Hardware and Software Problems
Unfortunately liquid damage causes extensive damage to electronics.  We offer data recovery attempts only on liquid damaged devices.
That depends on the nature of the repair. Most screen and battery replacements are completed within an hour. Specialty ordered parts are completed the next business day.
No, we welcome walk in customers and appointments are not necessary.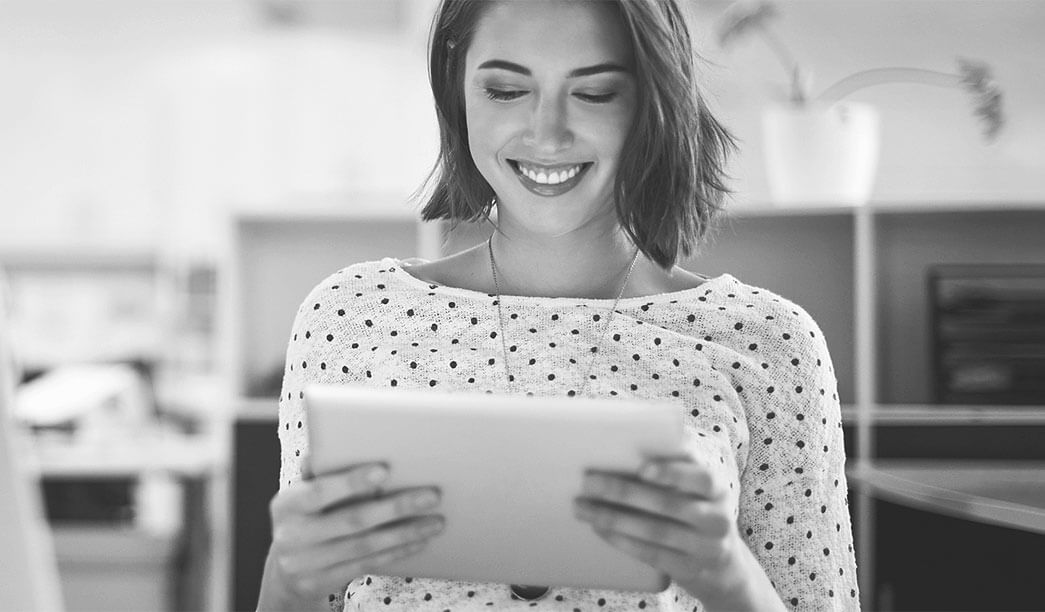 Buy, Sell, Trade
Don't want to fix your phone? Just want the latest gadget?
We have many options to get you going again. Just because you signed a service contract with your cell phone carrier doesn't mean you have to keep a phone that you're no longer happy with.
We will give you cash for your used or broken device.
We have fully inspected used devices for sale that come with a 90 day warranty.
Professionally Certified
Setting the industry standard for device repair, the cell phone and tablet repair expertise of every technician is ensured through Cell Phone Repairs Certification program.
Expert Technician's
With over 20 year's experience in the repair industry, you can be assured your device is in good hands with Cell Phone Repairs.
Had my the battery replaced in my better half's 1 phone xR in 45 mins. On a walk in. Impressed
Josie Perreault
November 25, 2023
Delton did a great job, fixed two problems for me, very economical.
Michael Jones
November 25, 2023
Delton was very helpful!! He got my phone all fixed very quickly! Very friendly and professional! I will definitely be back if I have any other issues with our phones!!!
Viki Carlson
November 13, 2023
Fantastic customer service and expedient repairs
Jude Khattar
November 9, 2023
Got my charging port replaced on a walk-in in less than an hour by Delton (sp?). Haven't had any issues with it since. I'll definitely go back if I need any more repairs.
Karl Sundell
November 7, 2023
Dalton is very kind, professional and efficient! I will definitley be coming back in the future. Good quality work and in a timely manner too! Very satisfied with his work.
Matthew Farmer
November 4, 2023
The speaker on my cell phone was muted and even with high volume up it was too low to hear. Delton at Cellphone repairs on Wilma Rudolph Blvd diagnosed the problem perfectly and had me up and running in a matter of 90 minutes. I have nothing but praise for this establishment. Mark S.
Teresa Schindler
October 30, 2023
great experience fast simple , delton was very helpful 🙂
cassidy carney
October 27, 2023
Awesome the other cell phone repair place could not fix it! This business never gave up saved our data and saved us hundreds of dollars. Top recommendations they are professional thank you
stephen blake
October 26, 2023
I arrived at Cell Phone Repair look for S23 Ultra screen privacy protector glass for both of my phones. DELTON is a very professional employee. Unfortunately, there's no protector screen with privacy glass available. I did ask if they fixed Tablets. Not only did he find a screen replacement for my tablet, but it was actually mailed and completed the very next day. I wasn't available to pick it up on Wednesday, 12 OCT, 2023. I am a very satisfied customer. My tablet looks brand new and can't even tell it was repaired. I would recommend anyone in and around this area. Customer service at it BEST!!! Most importantly, it was a reasonable price as well. V/R My name is Rolando Colón and I approve this message 💯 👌🏼 👍🏼 👏🏼 🙌🏼
Rolando Colón
October 16, 2023
Delton took care of me…broken screen took 30 minutes and I had a brand new phone again. 👍
Greg Steele
October 16, 2023
Had a cracked screen on an S21 ultra they had a replacement screen in stock. It was repaired and done quickly within the hour. Thank you, Delton, for your quick and timely service. Also for answering all my random questions while you were repairing the phone. TLDR: Delton was knowledgeable and did a quick quality repair. 10/10 would recommend.
Johann "Holt" Jungck
October 10, 2023
Delton did a great job!!
Alondra Figueroa
October 9, 2023
Delton was able to fix our phone in less than 10 minutes. Saved us from buying a new phone! Very grateful for his help!
Gina Wallace
October 6, 2023
Dalton did a great job repairing my Apple Watch! Super fast turn around time and a delight to work with!
Jera Wethington
October 6, 2023
Excellent job and very professional, and also, works faster than I expected. Thank you so much!
Felicia Uyen
October 3, 2023
Delton did a great job and worked fast 5 stars.
Joseph Stapler
September 11, 2023
We came in 20 minutes right before closing to have our nintendo switch looked at & he was able to find out the problem which ended up being a manufacturing issue. But fixed it right away for us. He was so nice & we are so so grateful. Definitely recommend!!
Sammi
September 5, 2023
Thomas Busbin
August 22, 2023
Quick service and good price, Delton was great service
Claire Grose
August 21, 2023
Delton was very helpful and has excellent customer service would recommend him to anyone
Gifford Lee Hernandez
August 18, 2023
Quick and easy, thanks Delton!
Samuel Walker
August 17, 2023
I wanted give credit where credit is do, so many times we have excellent service and timely repairs, and the is the first time I take to the time to express my gratitude and appreciate the many times you have fixed my iphone quickly, or got my PS5 to work when it was on the glitch. Thanks for all you do DA at Cell Phone Repairs. Definitely the top Cell phone repair shop here in Clarksville TN
Sergio RodriQuez
August 16, 2023
No matter my issue with my phone I can always count on the team at cellphone repairs on Wilma Rudolph Blvd. . Thanks Once again Delton for coming thru!!
jean joshua
August 15, 2023
Outstanding service at a resealable price! Delton diagnosed my phone and fixed it while I waited. The whole process took less than 30 minutes. Would recommend this business to anyone
Keith Jenkins
August 12, 2023
Delton was very helpful with replacing my phone battery. He was friendly and very quick. He even finished it faster than the estimated wait time! This is why I have returned to this location many times. As a matter of fact, this is the third time I've had a phone repaired at this store.
Michelle Rogers
August 7, 2023
Delton was amazing! He saved me some money and he was quick! Very thankful for him!
Kristie Winters
August 2, 2023
Quick and cheap Thank you Delton
Mark Sheldon
August 2, 2023
If you have any repairs for your phone, silver phone pair with Delton is the place to go. He is incredibly gifted so far there has never been anything that he could not address and fix. Definitely should get the full support of Clarksville's business. He is one of the kindest business owners I've ever met. Have a great experience and visit him if you need any repairs.
Timarie Lemaster
August 1, 2023
Delton was so awesome today I came in to see if he could save my galaxy 5 smart watch and try to get this stuck band off cause i messed it up.....he took the challenge and worked hard on fixing it right away and still left the band usable even though he didn't recommend it but I was so glad I didn't have to get a whole new smart watch thanks to him.....he will definitely get my business for all and new electronic needs.thanks again u were amazing
Annette Rodgers
July 27, 2023
Delton at Cell Phone Repairs provided prompt, excellent,and affordable service while repairing my cell phone. He extended great customer service and did so with a smile. I would recommend them to all my friends and family! Thank you again!
Antoya Jones
July 16, 2023
Was excellent the service is perfect job done in one hour all good
Johnnie Plaza
July 8, 2023
Amazing service - Delton did a great job. Every time we come here he takes care of us. Great work. He deserve a raise & awesome store.
Don Nwa
July 6, 2023
It was truly great we thank Delton for his help
Willie Anderson
June 30, 2023
Fast and friendly service. Replaced all 3 of my cellphone camera lenses in about 45 minutes.
William Rose
June 29, 2023
Quick and very informative and can fix just about every electric.
Stevanie Krondahl
June 20, 2023
Mr Delton was a pleasure to work with, my phone issue was solved super quick. I will be back
Sehaligh
June 15, 2023
Delton helped me replace my phone screen and it looked perfect afterwards, and it was done super fast- less than an hour. Extremely friendly customer service from Delton and super affordable!
Sophie Hall
June 12, 2023
I've had been trying to get my new phone setup and working for more than a day. The folk at the bigboxes were a waste of time. On day 2, I found Delton and he got me going in less than an hour . I can honestly recommend Delton.
Phillip J. Kennedy
June 2, 2023
Delton was nice, friendly, and fast. Everything so far so good and I couldn't be happier!
Jasmine Williams
June 2, 2023
Delton took care of me so quickly! He even tried to find glass for my camera that would match closer since they didn't have my color in stock. It was quick and very professional! Definitely recommend.
Laurel Dupont
June 1, 2023
Had a broken charger port. Delton had it fixed in less than 2 hrs. Thanks
Matthew Dewey
May 31, 2023
Delton was able to help me very quickly! I am so grateful.
Delaine Lorio
May 11, 2023
I would recommend going there if your charging port isn't working. Delton has helped me fix my charging port and now I can charge my phone again. I went to another place before coming here and they tried to charge me $100 some! But cellphone repairs price was way reasonable and affordable.
Malem Wahine
May 5, 2023
Delton was great very professional 100 dollars cheaper than competitor
Larry Pounds
March 21, 2023
We took my husband's A13 in that we ordered from Amazon. Delton ordered a new screen "it was shorted out" attached the power button that wasn't working and added ALOT of screws that were apparently missing. It came like this from Amazon. But Delton has it working like a new phone for a amazing price. Very friendly, knowledgeable and fast. Highly recommend.
Rhonda Knell
March 20, 2023
Fixed my son's iPhone 6s plus. Very nice, very professional. Quick repair, discount on a glass protector since I had repair work done. Put the screen protector on for us. Less than $100. Uodate: my son has used them again for repair. Same service, very pleased. 8/2/2023
Tracy
November 18, 2019
By Cell Phone Repairs
/ July 29, 2023
iPhone 11 Battery Replacement Same Day Repair We can replace your aging battery with a fresh new battery while retaining...
Read More