Broken Smartphone, Tablet or Computer?
We Can Fix That
Quick and Easy
Repairs that won't disrupt your life
We Fix
All Devices

, All Problems

Get your device repaired in just three easy steps
Our Advantages
We can Solve your Hardware and Software Problems
90 Day Warranty on All Repairs
We stand behind repairs with a complete 90 day warranty.
Premium Grade Parts
We only use premium grade parts to repair your devices which are sourced from manufacturers who provide the highest qality available on the market.
Over 10,000 Devices Repaired
Rest easy knowing that our technicians are fully certified and have repaired thousands of devices before yours!
Low Price Guarantee
Getting your device repaired shouldn't break the bank. Our low price guarantee ensures that we always offer the best price to our customers.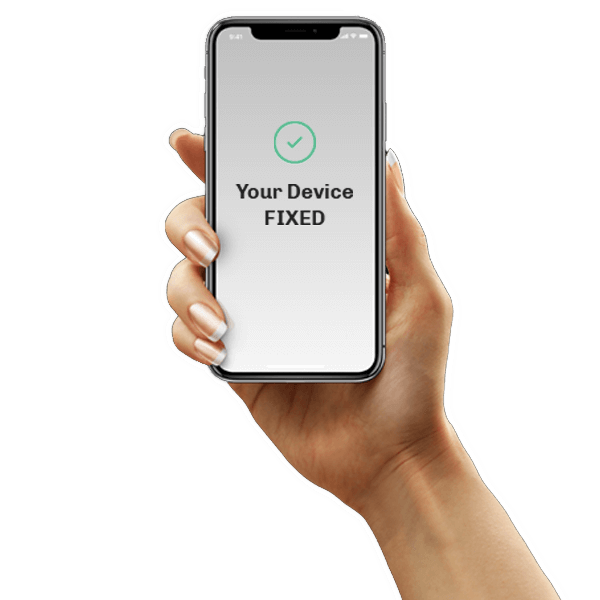 Some Frequently
Asked Questions
We can Solve your Hardware and Software Problems
Unfortunately liquid damage causes extensive damage to electronics.  We offer data recovery attempts only on liquid damaged devices.
That depends on the nature of the repair. Most screen and battery replacements are completed within an hour. Specialty ordered parts are completed the next business day.
No, we welcome walk in customers and appointments are not necessary.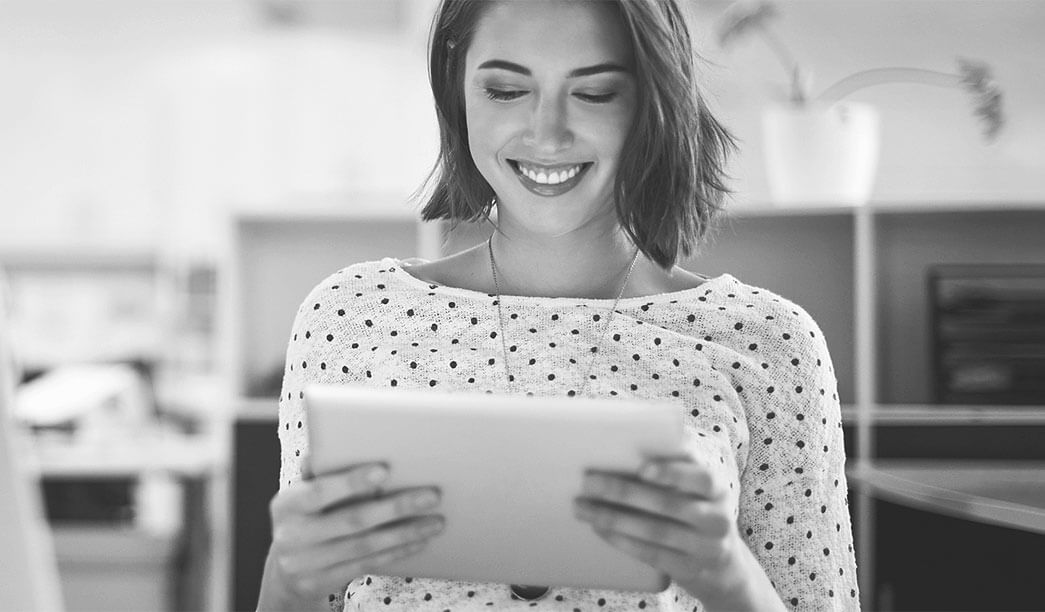 Buy, Sell, Trade
Don't want to fix your phone? Just want the latest gadget?
We have many options to get you going again. Just because you signed a service contract with your cell phone carrier doesn't mean you have to keep a phone that you're no longer happy with.
We will give you cash for your used or broken device.
We have fully inspected used devices for sale that come with a 90 day warranty.
Professionally Certified
Setting the industry standard for device repair, the cell phone and tablet repair expertise of every technician is ensured through Cell Phone Repairs Certification program.
Expert Technician's
With over 20 year's experience in the repair industry, you can be assured your device is in good hands with Cell Phone Repairs.
I've had been trying to get my new phone setup and working for more than a day. The folk at the bigboxes were a waste of time. On day 2, I found Delton and he got me going in less than an hour . I can honestly recommend Delton.
Phillip J. Kennedy
June 2, 2023
Delton was nice, friendly, and fast. Everything so far so good and I couldn't be happier!
Jasmine Williams
June 2, 2023
Delton took care of me so quickly! He even tried to find glass for my camera that would match closer since they didn't have my color in stock. It was quick and very professional! Definitely recommend.
Laurel Dupont
June 1, 2023
Had a broken charger port. Delton had it fixed in less than 2 hrs. Thanks
Matthew Dewey
May 31, 2023
Delton was able to help me very quickly! I am so grateful.
Delaine Lorio
May 11, 2023
I would recommend going there if your charging port isn't working. Delton has helped me fix my charging port and now I can charge my phone again. I went to another place before coming here and they tried to charge me $100 some! But cellphone repairs price was way reasonable and affordable.
Malem Wahine
May 5, 2023
Delton was great very professional 100 dollars cheaper than competitor
Larry Pounds
March 21, 2023
We took my husband's A13 in that we ordered from Amazon. Delton ordered a new screen "it was shorted out" attached the power button that wasn't working and added ALOT of screws that were apparently missing. It came like this from Amazon. But Delton has it working like a new phone for a amazing price. Very friendly, knowledgeable and fast. Highly recommend.
Rhonda Knell
March 20, 2023
Excellent work on both phones I've had repaired by Delton highly recommend him for your repairs
sean Tidrow
March 11, 2023
Fixed my phone in seconds, and had great service. 10/10 recommend!!
Graham Marcum
March 6, 2023
I broke the screen in my 13 pro. And Delton helped me out. Great costumer service. Had it fixed in an hour
Gage Gann
March 3, 2023
What a friendly and fast experience. Upon walking in I was probably greeted by Delton. He was very pleasant giving me important information about my phone. He asked me to return in 45 minutes, which I did. And bam!!!! My phone was good as new!!!!! Highly recommend this place!!!!
Jessica Thomas
March 2, 2023
Shoutout Dalton he was phenomenal. Only took him 30 short minutes to fix my messed up phone screen. He was super nice and helpful. Go see him if you're phone screen is ever destroyed
Seth Smith
March 2, 2023
Nekita Jackson
March 1, 2023
I came in today to get my phone looked at after it no longer turned on. I was helped right away. Delton was able to fix my phone quickly and answer all my questions. Very nice and professional. I recommend this place highly!! Thank you!!
Chelsea Holley
March 1, 2023
Delton was awesome. We dropped my phone off 30 mins before close on a Saturday after my lock button jammed up, forcing it into recovery mode. He said he wouldn't be able to fix it that day understandably but on our way home, he called to let me know that my data was safe and the phone would be a simple fix by the next business day. He went above and beyond to make sure I didn't spend my whole Sunday overthinking if I'd lose stuff I didn't get to backup. Thanks Delton, you did a great job! Phone works just like new. I recommend his service to anyone.
casey sturzo
February 28, 2023
Great customer service
J Herbo931
February 24, 2023
This place is my go to for me and my family. We love coming here. Thank you for everything
Tasha x
February 23, 2023
Great experience with CPR. Will be back again for any issues with any of my devices. Would recommend to anyone.
John White
February 22, 2023
Did an amazing job and extremely customer friendly, highly recommended
Blake Folsom
February 22, 2023
My phone screen and digitizer were broken for close to 2 months and I kept putting it off. I called the store to see if I could come by on my lunch break (1hour long) and if it be enough time. The man I spoke to said that wouldn't be a problem and that he would have it done a lot quicker. I brought my phone to the store the same day and Delton repaired it in under 15 minutes! Will definitely be recommending Delton and Cell Phone Repairs to anyone with phone problems!
Madison Coon
February 17, 2023
My husband had a screen repair he was not happy with and the store very quickly and happily fixed the problem. Samsung phone.
Jill Wilson
February 15, 2023
Great service best in the area
dirty Matthews
February 11, 2023
I cant think of anything that is going wrong now that my phone is fixed, he was very professional, he was nice, he answered m questions, he got it done in time, gave a responsible price, and he fixed it fast
Joseph Brandon
February 10, 2023
Professional, courteous, help with the charger port. I really appreciate Delton. Extremely satisfied with his work. I would highly recommend this store!
Michael Tidrow
February 10, 2023
The best cell phone repair services.
Nikia Robinson
February 9, 2023
Very efficient and affordable
Delia's Dreaming
February 7, 2023
Victoria Killebrew
February 4, 2023
I went into cellphone Repairs with questions about my iPhone and how I could work through some difficulties I was having with it. The owner was very pleasant and took time to show me everything I needed to know and didn't charge me one red cent! Very happy with this business!
Jimmy Adcock
February 3, 2023
Every on is always nice and does a great job repairing
LaToya Bigbee
February 3, 2023
Delton was extremely nice and helpful and fixed my phone extremely quick
anthony lopez
February 1, 2023
Very good at what he do he is very knowledgeable
Bobby Morehead
January 31, 2023
Dalton Wilkerson
January 31, 2023
🏹Honestly, I found this local business man to be not only super professional & knowledgeable- but very friendly & helpful as well. Today was my first time visit, and he stopped everything he was doing to help me with my multiple needs! (Not the kind of customer service one can expect these days!) Thus, out of a score of 1-10, I can truthfully give this shop owner a TEN! There you have it. LEW from SO*CAL~🦅
Larry E. Wilson
January 30, 2023
I want to say, the guy that help me with my phone was awesome he had my phone fix in mins, if you need your phone fix go to this place.
Pam Shelby
January 30, 2023
They were awesome real friendly on time very very impressed will tell people about them great service
Russel Shelby
January 30, 2023
The best place around with the absolute best pricing and customer service! Excellent experienced staff always happy to help!
Sherri
January 28, 2023
Great customer service when you first walk in the door. Delton was the one who helped with changing the battery of an iPhone 6+, and it only took him about 30 minutes to do so and it cost under a $100. Great for a first time impression, will be back and recommend for anyone who needs their phone battery replaced. (Would be great if they offered military discount! But still affordable for the most part 😊)
melaun rivers
January 27, 2023
Fast service Ata reasonable price
michael adams
January 27, 2023
Cell phone repair on Wilma Rudolph Boulevard is an amazing place they did a fantastic job
Robert Warren
January 27, 2023
Delton was awesome very knowledgeable kind and fix my phone quickly at a fair price I will definitely be back
DeSean Glover
January 25, 2023
My Samsung Galaxy S21 screen blacked out. Took it to this company, and they diagnosed it for free. The screen shorted out, and it obviously needed a new one. They ordered the part and fixed it the next day. The phone works and looks perfect. Very courteous and knowledgeable staff. My only gripe is the price. With tax and everything it cost me $240.00. But I needed a phone, and who isn't charging a lot of money for literally ANYTHING these days? Hopefully, I won't have to go back for anything else, but if I do, I'd frequent this establishment.
Jeremy Dollar
January 25, 2023
Incredible expertise and service! The technician saved me and resurrected my phone!
Deseree Nehrkorn
December 23, 2022
Loretta Mcqueen
November 2, 2022
Nikki Davis
October 4, 2022
The staff was very knowledgeable and prompt, best price and fastest service! Highly recommend!!
David Kumm
September 27, 2022
shawn beaver
September 17, 2022
By Cell Phone Repairs
/ February 14, 2023
Does your Oculus Quest 2 suffer from drift? Do the buttons no longer respond to touch? We offer Oculus Quest...
Read More